The average person will only spend 15 seconds on your website. It is important to make a strong first impression, engage your audience and lead them to make a purchase. We have come up with 5 simple ways that you can adjust your website to increase engagement levels and ultimately drive more sales.
---
1. Use Authentic High Quality images
High quality stock photos can add help add a polished and professional look to your website, but it's important to stay authentic at the same time. Try to balance your website with personal photos of your offerings, or clients using your service. Just make sure not to showcase any images that are out of focus or that were shot on a rainy day. This will increase the level of trust in your website and the likelihood of closing a sale.

Here is a list of 14 websites to download Free professional stock photos, to mix and match with your authentic photos: 14 Free Stock Photo Websites
---
2. Keep navigation as intuitive as possible
Mental energy is depleted every time you are forced to make a decision, no matter how small. That is why it is important to limit the number of steps needed for your customers to make a purchase. If you operate customizable tours, try offering one or two set start times per day. You will be surprised how many people choose these set times over suggesting a time that may, or may not work with your schedule.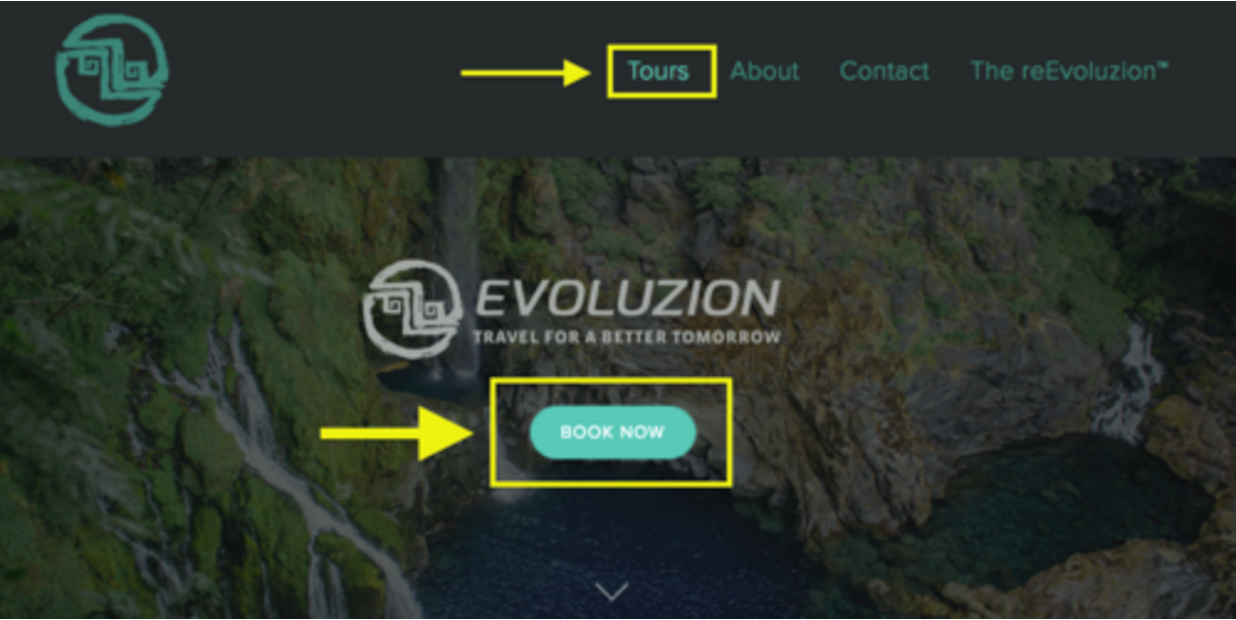 ---
3. Use affordance when designing your CTA (Calls- to - Action)
Steve Krug, author of Don't Make Me Think talks about 'affordance' or visual clues of an object's design that suggest how we can use it. If your CTA is a button, make sure it looks like a button. This way, nothing is left up to chance for your customers. Check out Best CSS Button GeneratorIt allows you to customize buttons for your website for free!

---
4. Make it mobile responsive
40% of internet users today are on their mobile phone. If your website was designed more than 2 years ago, chance are that it is NOT mobile responsive, meaning that it does not adjust the way that content is displayed depending on the users device. Todays consumers demand a certain level of quality when cruising the web. If the content on your website doesn't provide that expected expereince, that user will become frustrated and move onto your competitors. Browser Stack simulates a view of your website through any type of website browser or cell phone. This is a great way to make sure no matter how your customer is looking at your site, they see it it tip top shape.
---
5. Sell your offerings in real-time
Have you ever eaten in a restaurant and had a difficult time deciding between the options? Then, when the waiter finally comes to take your food order, he informs you that all your top menu choices are sold out? You probably thought, "Geez, I wish he had told be that when we first sat down! It would have made the decision process much more simple." Adding a booking system to your website allows customers to view your inventory in real-time and make a purchase on the spot. This provides a simple and fast solution to those people who would rather click a button and have nothing left to do but look forward to enjoying your service.

According to a survey conducted on students from Simon Fraser University in Vancouver, BC, 56% of those surveyed prefer to book online on-demand. Another reason to provide online real-time booking.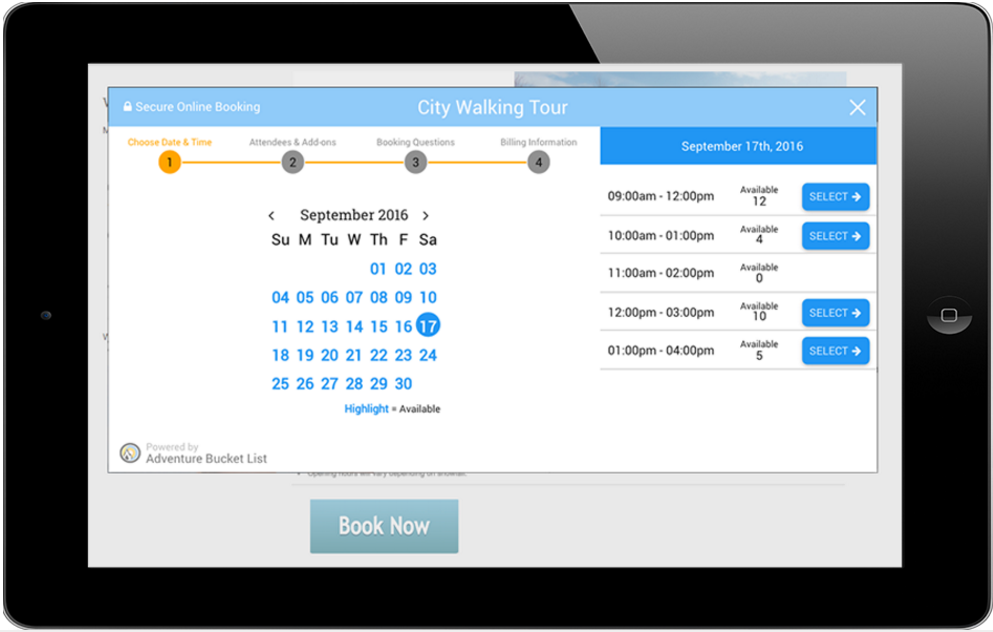 This is how the ABL Agenda online booking system can display our real-time on-demand inventory to your website visitors.
---
Adventure Bucket Lists' clients have seen their website sales increase by up to 150% after switching from conventional "Contact Us" forms to our online booking system. On average, they also earn an extra two hours per day that used to be spent answering phones and email requests. What would you do with an extra two hours per day?
---
View Other Helpful Articles
3 Tricks To Increase Your SEO